Welcome
Industrial Electronics is a supplier of control, measurement, data recording solutions and services to industrial and process customers. The company's reputation as a provider of innovative solutions across a broad spectrum of markets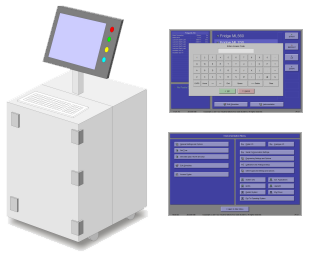 is supported by an engineering service designed to realise greater benefits to customers' assets. The company specializes in quality control , data acquisition and process monitoring. The electronics and computer software for our products are all designed and developed in-house , this allows for greater flexibility and more features while remaining cost effective.

We are based in Durban , KwaZulu Natal , South Africa.
Please feel free to browse through the information about our products.

Or contact us for more information.